View all posts
Doyle Cooper Joins the Team
9.10.20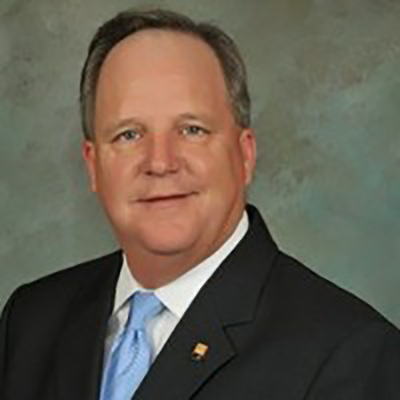 Doyle Cooper Joins TexasBank
L.V. Coffee, President of TexasBank Stephenville, proudly announces the hiring of Doyle Cooper as Senior Vice President - Commercial Lending.
Doyle graduated from Early High School in 1981 and went on to graduate from Texas A&M University with a BBA in 1986 and University of Texas at Dallas with an Economics degree in 1988. Cooper's career in banking began in 1989 with Comerica Bank in Dallas, Texas. Most recently, he has spent time at First Financial Bank in Glen Rose as location President and opened a new location in Sherman, Texas for First State Bank. He is also a graduate from the Southwestern Graduate School of Banking at Southern Methodist University.
"We are excited to have Doyle joining our team", said Coffee. "He is seasoned lender with a significant customer following that will contribute to our continued success". Coffee continued, "We have been fortunate to hire seasoned banking professionals that share common values and ethics. Doyle is a great complement to the strong team of bankers we have hired in Erath County over the last seven years."
Cooper has served civically in the communities he has worked with involvement in Kiwanis International, the Lions Club, and the National Exchange Club. He has also served on various boards from Chamber of Commerce's, Education Foundations, Economic Development and Transportation. Doyle and his wife Gina have lived in the surrounding area since 2016. They have raised three sons, and two daughters and now have 6 wonderful grandchildren.
"I'm eager about my new opportunity with Texas Bank. I am super excited to be back in the area after being away for the past year. I look forward to getting involved and getting to know the people of the Stephenville and reacquainted with others from our surrounding communities. I am excited for the opportunity to reestablish old relationships as well as building new ones. Texas Bank has become a major player in our local financial market, and I'm thrilled to be a part of their team."
TexasBank entered the Stephenville market in 1996 and moved to its current location on Wolfe Nursery Road in 2003. Since that time, it has successfully established itself by remaining focused on reinvesting back into the communities that it serves and being the only locally serviced secondary market mortgage lender. TexasBank is a full-service community bank with eight locations serving Brown, Comanche, Erath and Eastland counties. Member FDIC.