View all posts
COVID-19 Tax Relief Information
4.6.20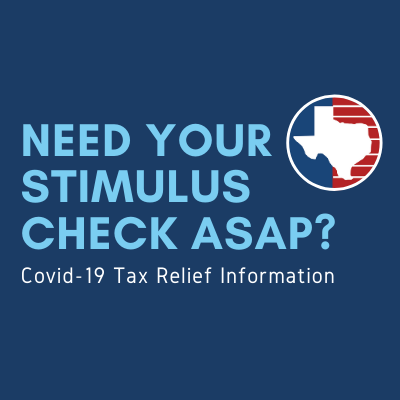 What is a stimulus check?
A stimulus check is a check sent to taxpayers by the U.S. government. Stimulus checks are intended to "stimulate" the economy by providing consumers with some spending money.
Do you qualify?
In order to qualify for this stimulus check you must be a U.S. Citizen with a valid Social Security Number and earn under $75,000 a year.The amount decreases by $5 per every $100 earned after that, zeroing out at $99,000.
What do you need to do?
NOTHING! If you qualify for the stimulus check the IRS will use your banking information from your 2019 or 2018 tax return.
During this time please be cautious of scams and contact your bank directly with questions.
When will you get your money?
If you have filed your taxes and the IRS has your direct deposit information on file then you will receive your money automatically in your account within the next three weeks!